Lookout Mountain Tarp -
Sports Tarps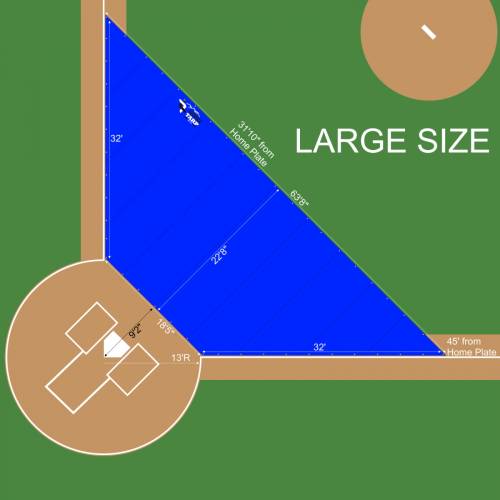 Our custom built sports tarps are made in the USA and ship within 5 business days. Enter your dimensions for an instant quote that includes free UPS shipping.
Select a Sub-Category
---
More About
Sports Tarps
Sports Tarps are typically used as field covers, sideline covers, gym covers, floor covers, and other various areas of sports complexes to help keep the playing surface and the surrounding areas as dry, clean, and as protected as possible. Other important coverings are windscreens that minimize wind damage to the field and stadium as well as shade tarps. These both offer a degree of water resistance and UV ray protection. Stadium and Track Tarp Covers are a great way to protect, maintain and secure unused seating areas and track surfaces. Whether it is indoor gymnasiums or outdoor sports venues, Lookout Mountain Tarp provides the Sports Tarps and Covers that are perfect for protecting your facilities. These are available in a number of colors to match any school, team, or organization brand. A variety of material weights are offered to handle the degree of protection necessary for the specific use. We offer many standard sizes as well as the ability to custom build a tarp to fit your specifications.